Prescription Drug Monitoring Program (PDMP)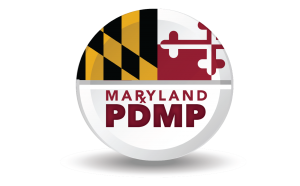 The PDMP monitors dispensed drugs that contain controlled dangerous substances (CDS). The goal of the PDMP is to assist medical, pharmacy, and public health professionals in the identification and prevention of prescription drug abuse. It also promotes a balanced use of prescription data that preserves the professional practice of healthcare providers and legitimate access to optimal pharmaceutical care. The program is overseen by the
Maryland Department of Health (MDH), Public Health Services (PHS)
. ULP PDMP now displays the Morphine Milligram Equivalents (MME) associated with each opioid dispense. Click
here
for more information. The following video vignettes were created to address priority topics based on feedback from the provider community. Click the hyperlinks to view:
Click the Maryland PDMP logo to begin your registration!
Click here to retrieve your PDMP Registration Confirmation Code!
---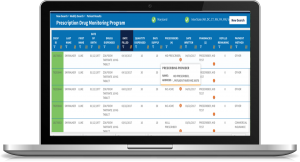 CRISP's Role
CRISP serves as the access point for clinical providers, including prescribers, pharmacists, and other licensed healthcare practitioners for viewing filled CDS prescriptions. All policies on access are regulated by MDH.
PDMP Interstate Sharing
Maryland PDMP participates in interstate data sharing with all border states: D.C., Delaware, Pennsylvania, Virginia and West Virginia. Additional connected states include: Arkansas, Connecticut, Kentucky, Maine, Minnesota, New Jersey, New York, North Carolina and Washington. Maryland is also connected to Military Health Systems, which provides data from the US Department of Defense's Defense Health Agency. When Maryland PDMP is requested for a patient, bordering states are queried at the same time. Users may select one or more states for an additional query to request data from connected states outside the region. The Maryland Department of Health is actively working with other states to establish the mutual exchange of prescription drug monitoring program data. Please be advised that out-of-state prescriptions are matched on last name, first name, and date of birth only, which could result in improper matching in some cases. CRISP encourages providers to use discretion when interpreting interstate data.
PDMP Privacy & Security
CRISP has a strong commitment to privacy and security. All actions taken in the portal are recorded and audited by CRISP. While patients are able to opt-out of clinical information sharing; information required under state law (e.g. PDMP information) will continue to display. All eligible users accessing PDMP must review and sign an electronic Memorandum of Understanding (MOU), which can be viewed 
here
. Each user must have their own personal login to the system; logins and passwords may NOT be shared with others. Only patients that you have a treatment relationship with should be looked up in the portal. If you are a pain management provider who executes Opioid Treatment Agreements, Pain Management Therapy Agreements, or similar Agreements that define the opioid prescribing relationships with your patients, and you would like to communicate this information to other prescribers at the point of care, please contact CRISP.
---
More Information
The following video vignettes were created to address priority topics based on feedback from the provider community. Click the hyperlinks below to view: